spotlighting the top 10 renewable energy projects of 2022
This year, designboom introduces a new round-up of TOP 10 BIG stories: the most impactful solutions coming out of the renewable energy industry. Between a solar-powered car that drives for months without charging, a spine-like device that converts wave movement into electricty, and using vertical-farming technologies to turn clean energy into fresh algae, 2022 saw an incredible push for greener and more affordable alternatives to climate-destructive fossil fuels, each harnessing one or several of mother nature's resources: wind, sun, water, and flora.
Continuing the tradition of welcoming the new year with our BIG stories wrap-up, we spotlight below the TOP 10 renewable energy solutions featured on designboom in 2022.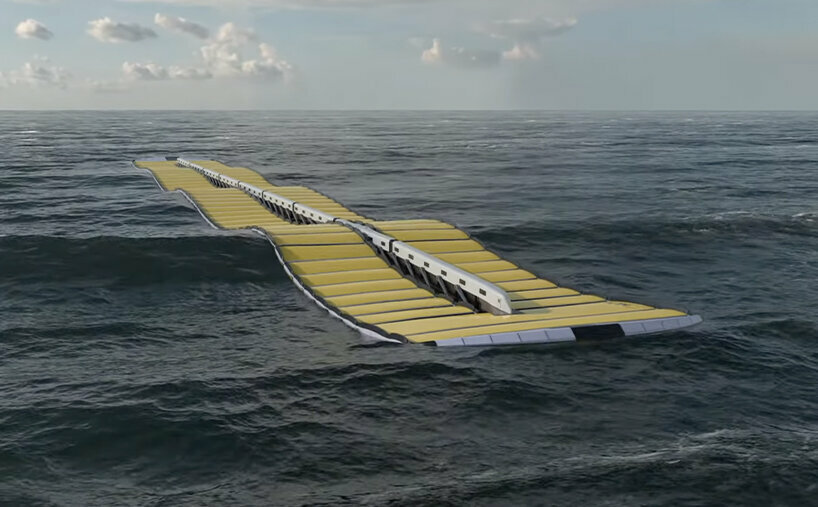 image courtesy of SWEL
For over ten years, UK and Cyprus-based R&D company Sea Wave Energy Limited (SWEL) has been developing a unique Wave Energy Converter (WEC) dubbed the 'Waveline Magnet.' Conceptualized as a spine-like device floating on water, it harnesses the power of waves to produce electricity — offering an affordable, low-maintenance, and climate-friendly alternative to traditional technologies. In January 2022, after much research and testing, SWEL released a concept design simulating the mechanism of its latest 'Waveline Magnet' model. It features several floating platforms linked via a central power system, creating a flexible and modular device that seamlessly follows wave movement.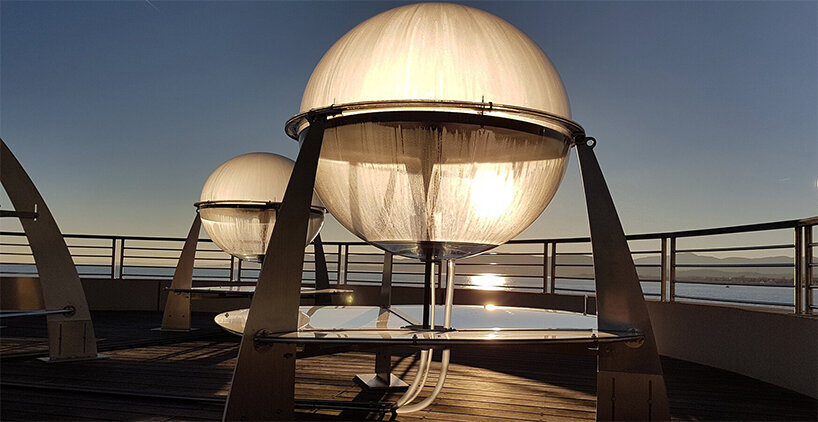 image courtesy of HelioWater​
In 2019, UNICEF and the World Health Organization published a report revealing 1 in 3 people globally do not have access to safe drinking water. In response, designers and inventors around the world are developing novel ways of accessing clean water. The latest idea comes in the form of HelioWater, a French company conceived by Marine Tech. Composed of large spheres mounted onto a metal frame, the HelioWater device relies on a large solar panel at its base to power the purification process, with each module of 1 sqm producing 10 liters of water per day. This method is completely autonomous and works using evaporation, condensation and mineralization. Seawater is pumped into the sphere, where it evaporates and condenses onto the inside surface of the top dome. Clean drinking water then drops to the bottom and is pumped away.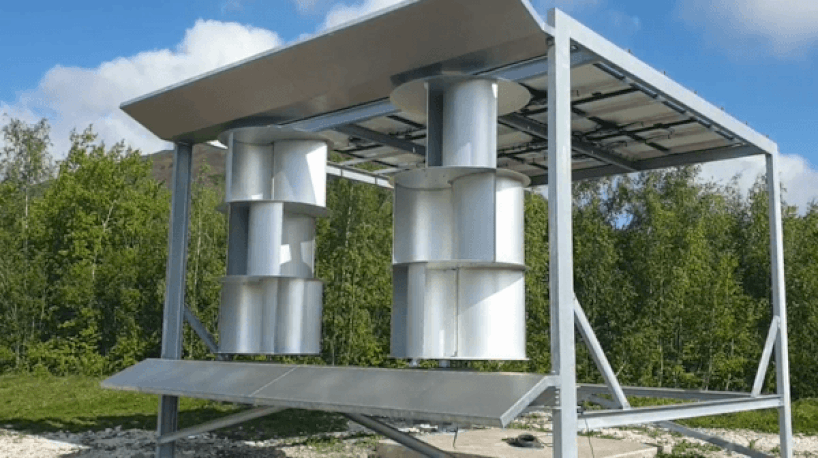 courtesy of Unéole
French startup Unéole has developed a silent, mixed-energy system that combines solar and wind power, specifically adapted to city buildings. The proposed mechanism comprises wind turbines covered with a photovoltaic rooftop to maximize energy production by 40%, compared to a pure solar solution. Indeed, pairing two renewable power sources gives the possibility to alternate between them depending on weather conditions. As photovoltaic efficiency relies on solar radiation, wind turbines can take over at night or during winter when radiations are usually weak, making them the ideal complement.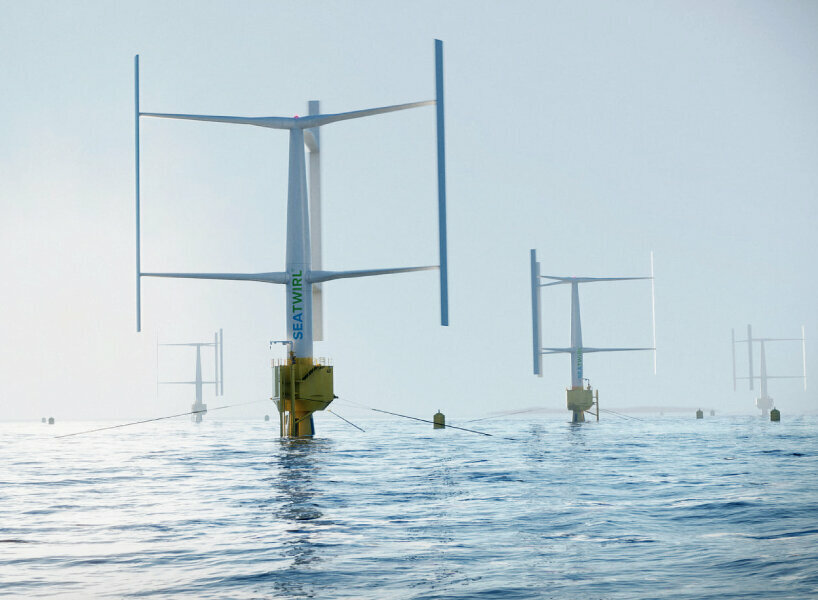 image courtesy of SeaTwirl
Swedish wind turbine company SeaTwirl has patented the storage of kinetic energy in its turbines which the company states can help optimize the rotational speed of a wind turbine and stabilize the voltage fluctuations. So far, the company has this patent in France, El Salvador, the UK, Ireland, and the US. The solution stems from a problem with wind power where voltage fluctuations are caused by variations in wind speed. The company states that the solution works by moving mass to or from the center of rotation. By doing so, the output power can be maintained with less wind and thus be optimized to reduce fluctuations on the electric grid. 'It is the same principle as a figure skater who pulls her arms towards her body to spin faster when making a pirouette,' SeaTwirl writes.
Lex Hoefsloot believes that the use of electric cars moves society in the right direction, but the car designs have a scaling problem and that by 2030, 84 million electric vehicles (EVs) can be expected to run on roads in Europe alone. Forming part of his personal response to what he deems an industry challenge, he co-founded Lightyear and has recently introduced Lightyear 0 to the public, a solar-ready car that imbues his strategy of delivering more range with less battery, reducing weight and CO₂ emissions per vehicle. What makes the vehicle solar-ready is its optimized solar roof, meaning the car can drive for weeks, even months, without charging.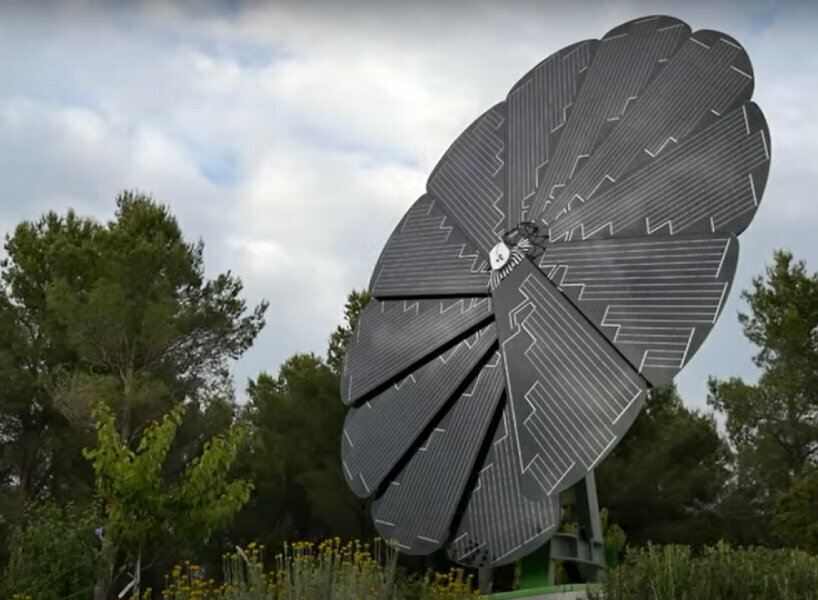 image © Michel Bost
Traditional solar panel designs are those rectangle or square blocks placed on the roofs. With Smartflower, the changes occur with how users can now plant the solar-powered device in their garden or front and backyard and its design that resembles a flower. The company – which shares the same name of its product – prides Smartflower as a solar solution to cater to one's sculptural design and intelligent solution needs as it produces clean and sustainable energy for homes, cars, or businesses while looking fun and nature-inspired.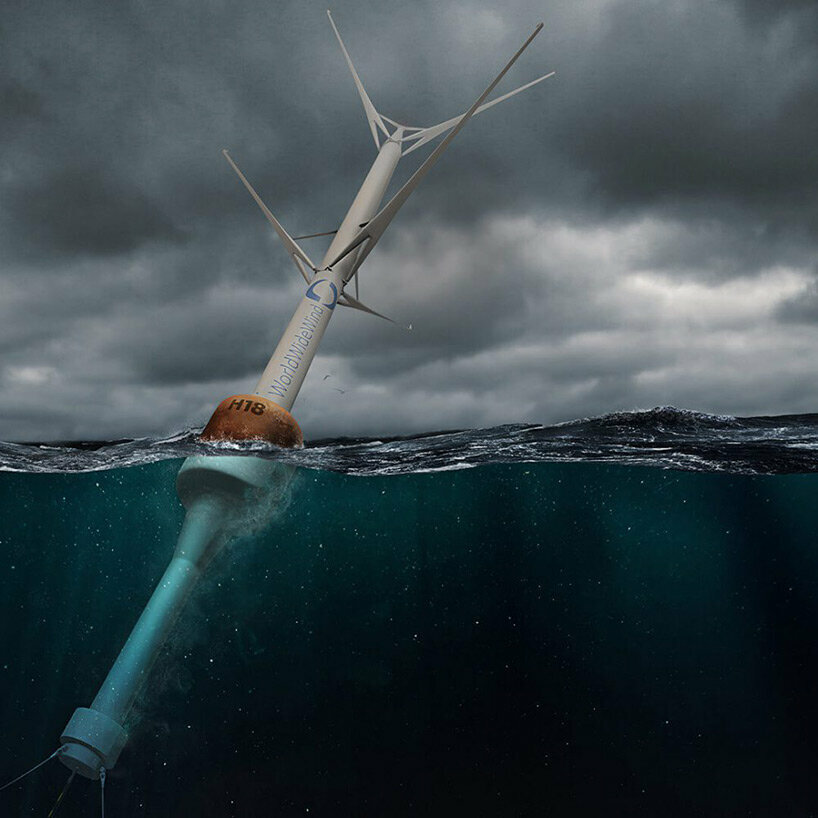 image courtesy of World Wide Wind
Norway-based company World Wide Wind (WWW) has unveiled a new kind of floating, vertical-axis wind turbine (VAWT) that has the potential to revolutionize the way we capture and utilize wind power. This novel VAWT design uses two sets of tilting, contra-rotating blades to deliver twice the output of today's largest turbines. The company claims that its gigantic wind turbine, which can scale up to 400 meters in height, has the capacity to unlock unparalleled power, and density, thereby lowering the cost of offshore wind significantly.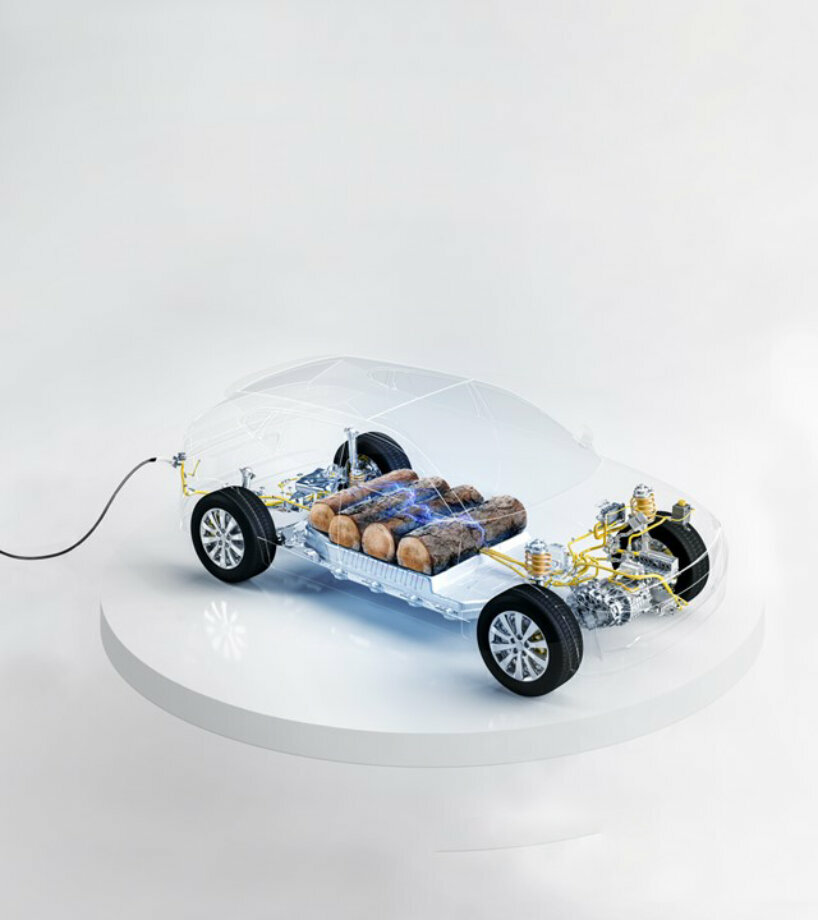 image courtesy of Stora Enso
Stora Enso, a renewable-materials company based in Helsinki, is powering up electric vehicles using batteries made from trees, specifically lignin. Trees are composed of 20 to 30 percent of lignin which is a binder that gives wood its stiffness and a reason it resists rotting. Lignin is a by-product of cellulose fiber production, and companies have long turned to and recycled it for their renewable source of carbon. Stora Enso picks it up as a bio-based alternative to fossil fuels and gas that drives vehicles these days.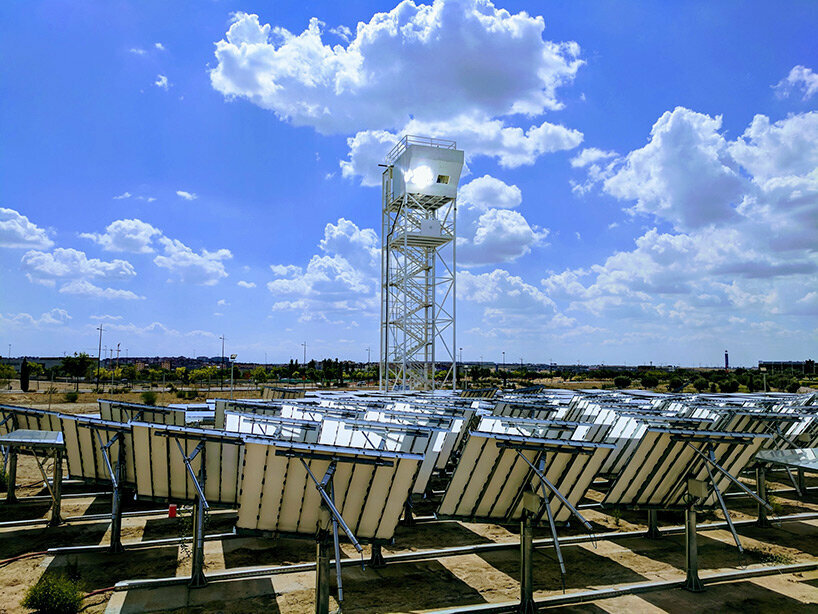 image courtesy of ETH Zurich
International researchers at ETH Zurich have found a way to produce aviation fuel using water, carbon dioxide (CO2), and sunlight. The team has designed an all-in-one tower that uses solar energy to produce a synthetic alternative to fossil-derived fuels like kerosene and diesel. According to the creators, the fuel that is produced is carbon-neutral, sustainable, and fully compatible with the existing aviation infrastructure for delivery, storage, and usage in jet engines. Although the device can only convert about 4% of solar energy into gasoline at the moment, the team claims they are trying to increase this efficiency to over 15%.
Iceland-based company VAXA converts clean energy into sustainable nutrition by using algae. Their groundbreaking vertical-farming technology lets microalgae grow indoors, completely independent of the weather conditions outside. Embedded with pink glowing lights (UV LEDs), the sealed and bio-secured module enables all-year-round production of high-quality, pathogen-free, fresh algae with a consistent composition. Focused on minimal water and land footprint, it uses pristine non-marine source water that guarantees a safe and clean process with no cross-contamination.
VAXA's facility is integrated with one of the world's largest geothermal plants, utilizing its byproducts (natural CO2 emissions, hot and cold water, and 100% renewable energy) to produce carbon-neutral microalgae. According to the company's website, algae is rich in protein, and unlike other plant-based sources such as soy, it contains a complete essential amino acid profile and a large number of phyco-nutrients.
see designboom's TOP 10 stories archive:
a diverse digital database that acts as a valuable guide in gaining insight and information about a product directly from the manufacturer, and serves as a rich reference point in developing a project or scheme.
designboom will always be there for you
milan, new york, beijing, tokyo

,
since 1999