may 19, 2011
'tray' by robert + matthew swinton 'FUJITSU design award 2011' shortlisted entry
'tray' by robert and matthew swinton
the 'tray' concept device by american designers robert and matthew swinton is a shortlisted entry among over 3000 participants from our recent designboom competition 'a life with future computing', organized in collaboration with FUJITSU.
designers' own words: 'tray' is a simple personal computer that contains a wireless keyboard and flash memory, along with a touchpad. a slot in the base allows for multiple screens and devices to be used and synced together in an understandable way. the base is embedded with magnets that hold the wireless screen in place during transport and aligns the other devices for a user's optimum ergonomic configuration. using wood is a means of recognizing our society's preference to use naturally renewable resources when possible.'
'tray' features
devices sync when placed in the tray slot together. shared graphics seamlessly communicate the connection between the two screens and can save data to the memory pallet.
— those wishing to republish an excerpt of this article, please have the courtesy to link back to this original article, and to mention that the project was designed for the 'FUJITSU design award: a life with future computing' competition, organized by designboom in collaboration with FUJITSU. thank you.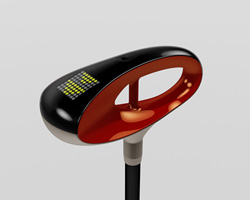 mar 24, 2013
mar 24, 2013
jun 08, 2011
jun 08, 2011
may 28, 2011
may 28, 2011
may 26, 2011
may 26, 2011
may 24, 2011
may 24, 2011
may 22, 2011
may 22, 2011