it has become a ubiquitous fear that robots will one day take over the world. humanoid tech is growing disturbingly human and experts believe almost a third of the global workforce will be automated by 2030. a simple look at how factories are changing in the twenty-first century makes this a glimpse into the future not hard to imagine. of course there is the clever implementation of automated machinery to spare humans from potentially harmful processes, but on the flip side there is the letting go of human labor in favour of more efficient, commercially fruitful operations.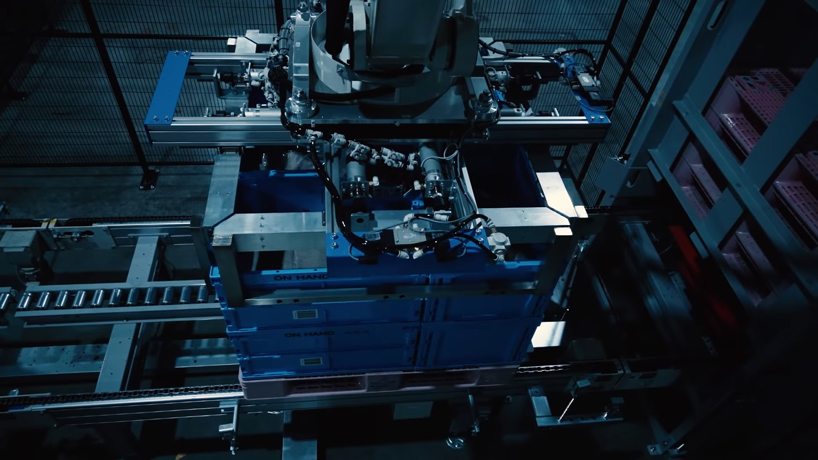 large robotic arms can be seen transferring products delivered to the warehouse
take for example japanese clothing giant UNIQLO who just finished transforming one of its warehouses in tokyo's ariake district once mainly staffed by people. today robots have taken over in doing the work of inspecting and sorting the product, an evolution that has seen 90% of the previously human staff replaced by machine. the company recently remodeled the existing warehouse with an automated system created in partnership with daifuku, a provider of material handling systems. in a video unveiled this week that offers a glimpse into the workspace large robotic arms can be seen transferring products delivered to the warehouse, reading electronic tags attached to the products and confirming their stock numbers and other information. the products are then moved to storage or for further sorting prior to shipping. uniqlo's system uses cardboard to wrap the products before sticking on delivery labels.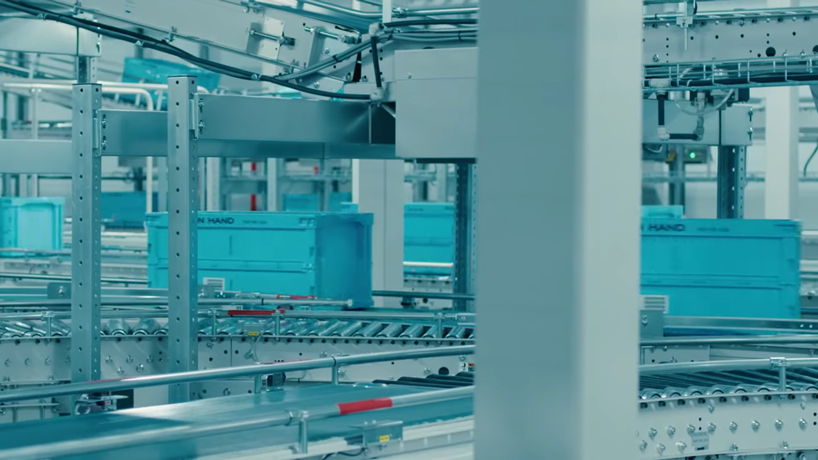 crates of product zoom past on conveyer belts
the video shows a total of just one human worker placing a red garment into a cardboard box. this is a reality that could soon take over every one of uniqlo's warehouses as its parent company, the aptly named fast retailing, plans to invest 100 billion yen (about $890 million) to convert all of its warehouses in japan and the 11 countries around the world where it operates.
the system has been reated in partnership with daifuku, a provider of material handling systems
uniqlo is not the only international brand favouring the efficiency of robots over human staff. amazon has long been working on ways to utilize robotic drones to take over the delivery stage of its retail service. still, amid these transformations the company has tried to quell fears of robots taking over by saying that certain roles won't be automated. one of those is the 'picker', the person who grabs items and places them in the areas to be shipped, the exact role uniqlo has so swiftly and successfully replaced in its tokyo warehouse.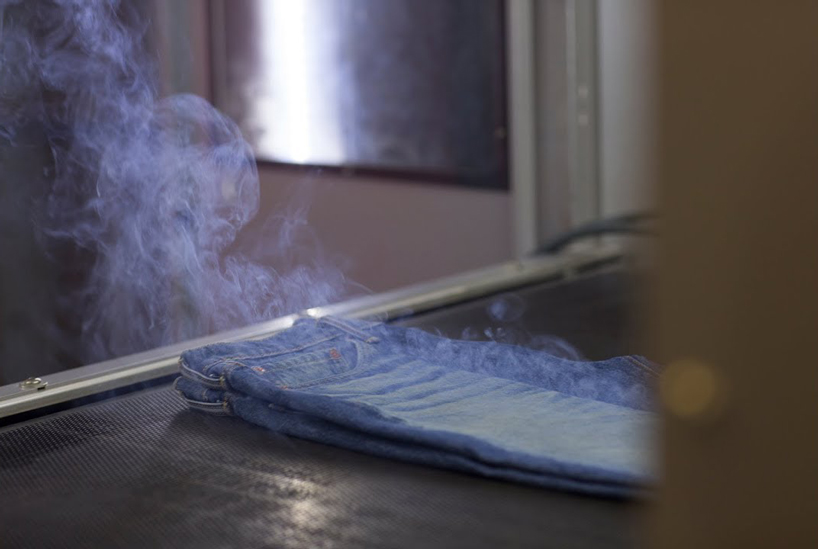 levi's introduction of a robotic arm aimts to create a safer production for workers exposed to the most harmful substances
image courtesy of levi's
and even though amazon has claimed that some tasks robots just cant do as well as human employees, there is cause to sense falsity in their claims. according to a new report in the information, brad porter, vice president and distinguished engineer at amazon robotics, said human pickers are much better at spotting problems such as a leaking jug of laundry detergent before it is shipped to a customer. that didn't stop multiple sources with knowledge of amazon robotics developments from coming forward and revealing that it is in fact developing robots that could one day handle the jobs of human pickers. nor did it stop mr. porter from telling the information, 'we need advanced technology and automation to meet customer demand—it's just that simple.' it seems to achieve an honest outlook on the future of robots in the workplace could prove impossible or at least somewhat foggy.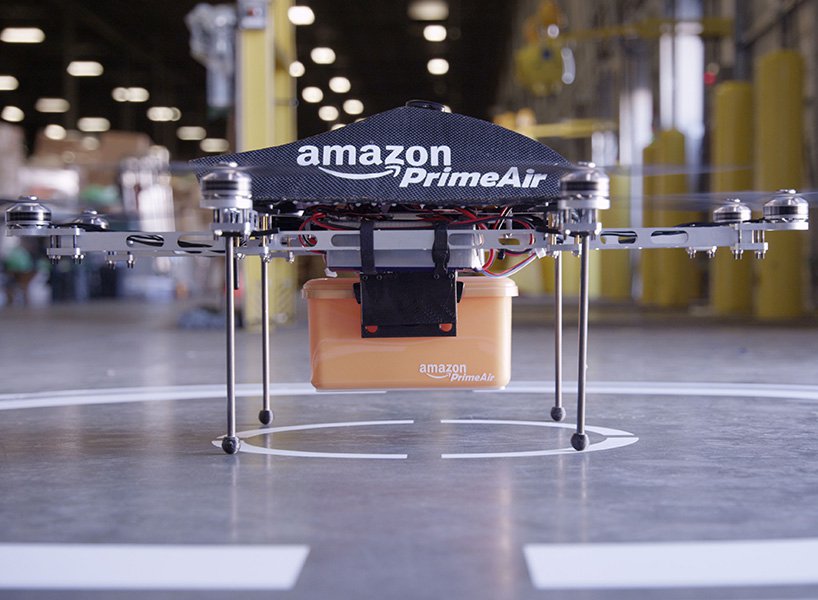 amazon's first drone delivery was deemed a success in 2016
image courtesy of amazon
robots
(429 articles)
jul 11, 2020
jul 11, 2020
jul 08, 2020
jul 08, 2020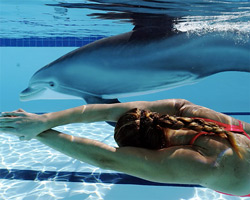 jul 07, 2020
jul 07, 2020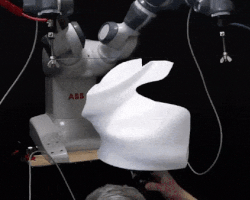 jun 17, 2020
jun 17, 2020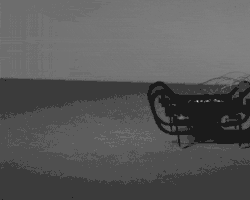 jun 09, 2020
jun 09, 2020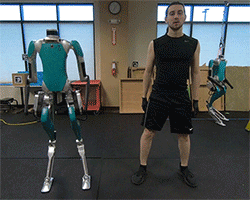 jun 05, 2020
jun 05, 2020
UNIQLO
(8 articles)
jun 19, 2020
jun 19, 2020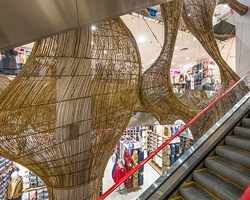 may 14, 2020
may 14, 2020
nov 16, 2018
nov 16, 2018
a diverse digital database that acts as a valuable guide in gaining insight and information about a product directly from the manufacturer, and serves as a rich reference point in developing a project or scheme.