amsterdam-based bicycle maker vanmoof guarantees the smartbike outwits any robber 
all images courtesy of vanmoof
bike design. an estimated 1.5 million bicycles are stolen in the united states every year with a recovery rate of just 2.4 percent. stats like those only get worse in countries that have more viable bike infrastructures. the 'smartbike' by amsterdam-based bike maker vanmoof comes with unique features, lets owners never have to worry about theft again. 

the vanmoof 'smartbike'
equipped with GSM and bluetooth tracking, the 'smartbike' will always stay connected throughout a city. but even if a thief gets past those features, vanmoof is introducing a 'peace of mind' guarantee: if the bike is stolen, a recovery team will use the bike's anti-theft tracking technology to locate and return it its rightful owner. if they can't recover it within two weeks, vanmoof will replace it.

if the bike is stolen, a recovery team will use the bike's anti-theft tracking technology to locate it
'we at vanmoof believe riders have shouldered the burden of bike theft for long enough,' explains taco carlier, who along with his brother ties is cofounder of vanmoof. 'it's great that there are thousands of engineers around the world working day and night to improve racing bikes and mountain bikes, but we found there's been little focus on improving city bikes. that's why we're committed to solving major problems like bike theft – and to encouraging more urban commuters to swap four wheels for two.'

comes in black
to keep all the electronic components charged, the 'smartbike' only needs power supplied by the pedals to keep things running smoothly. vanmoof's own app allows riders to unlock their bikes by simply place their hand on the top tube to unlock the integrated lock. onboard sensors also automate lights and show the rider's speed on the embedded digital display. similar to the 'electrified s', 'smartbike' uses vanmoof's anodized frame that integrates all of the bike's cables and onboard electronics while weighing fewer than 15 kilograms. the bicycle preorders can be beginning may 31 for delivery for october 2016. 
video courtesy of vanmoof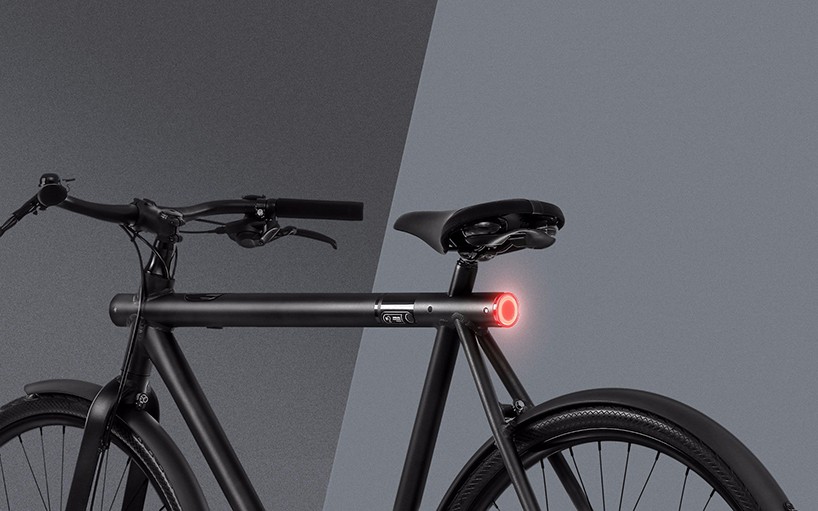 sensors automatically turn on head/tail lights 

comes equipped with front and rear disk brakes 

the handlebar setup

'smartbike' uses GSM and bluetooth connectivity to track itself

connects to any smartphone 

vanmoof's updated app for the 'smartbike'
aug 17, 2017
aug 17, 2017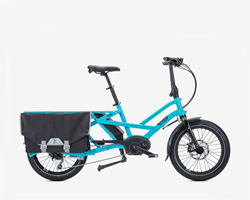 aug 08, 2017
aug 08, 2017
aug 08, 2017
aug 08, 2017
may 18, 2017
may 18, 2017
apr 04, 2016
apr 04, 2016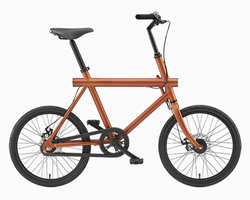 jun 11, 2014
jun 11, 2014