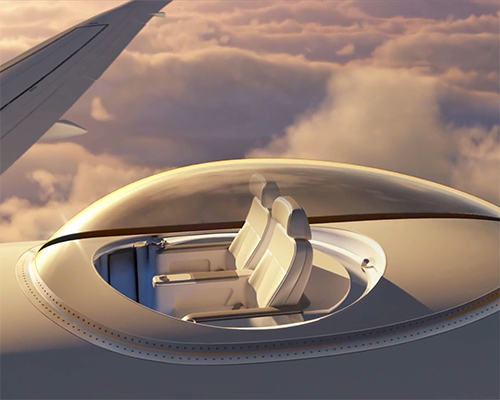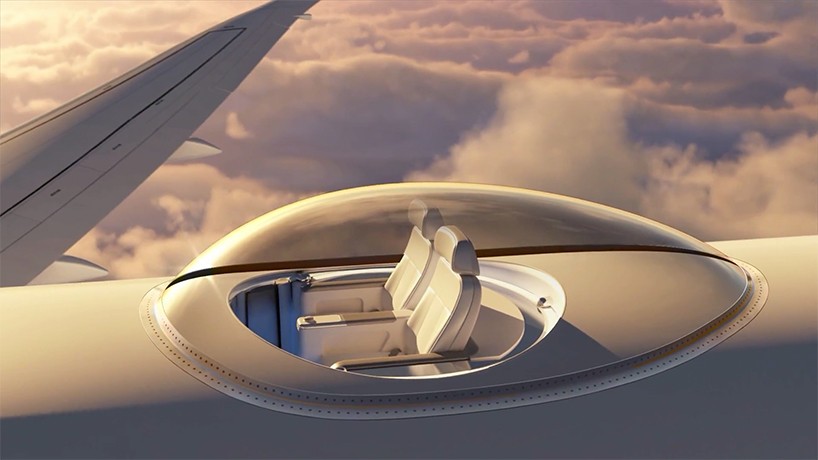 dec 11, 2015
skydeck concept for flights immerses passengers with 360-degree views
skydeck concept for flights immerses passengers with 360-degree views
all images courtesy of windspeed technologies
aerospace engineering company windspeed technologies designed an exhilarating concept to view the aircraft's surround skies while flying called 'skydeck'. from a safe semi-external location, the aim was to create an experimental in-flight entertainment for luxury aircraft owners and the airline industry. the 'skydeck' can be installed on a wide variety of aircraft's ranging from wide-bodies to smaller executive jets. modern in-flight entertainment offerings have not changed over the decades. windspeed wanted to offer an amenity that would provide a more intriguing level of entertainment to reduce the weariness of long travel times.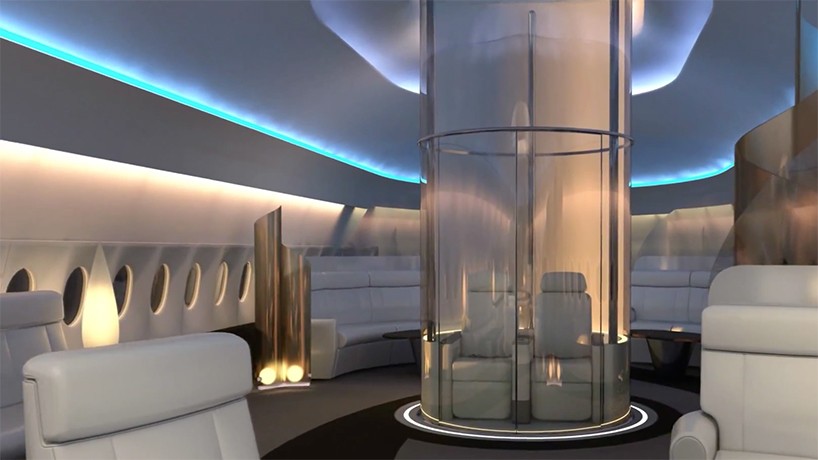 the 'skydeck' can be accessed using an elevator
conceptual designs have several feature combinations such integrating an elevator or a staircase and either a single or two seat platform. engineers were concerned with the potential interference with the aircraft's tail behavior, but studies have shown that a teardrop canopy with an optimum height alleviates that concern. wind tunnel tests also indicated that the 'skydeck' doesn't add additional drag due to its rear positioning, which won't add extra fuel needs.

illustrative explanation of the 'skydeck' concept
video courtesy of windspeed technologies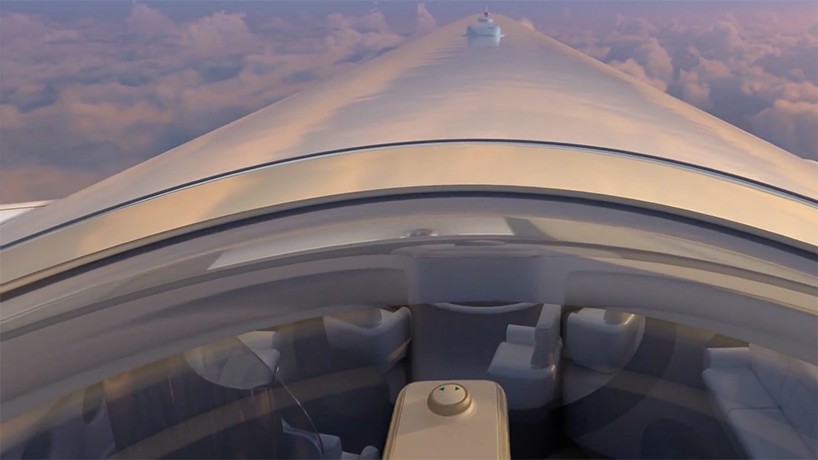 the perspective views inside the canopy

a drag explanation of the 'skydeck' concept 
video courtesy of windspeed technologies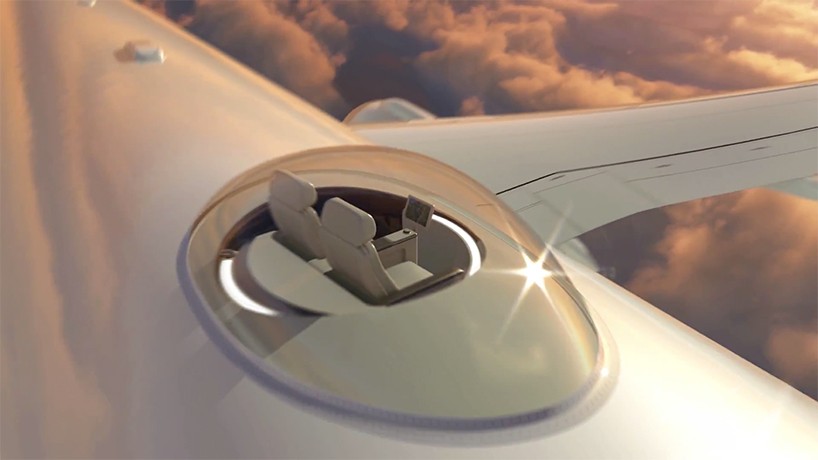 the concept windspeed technologies skydeck pivots to offer 360-degree views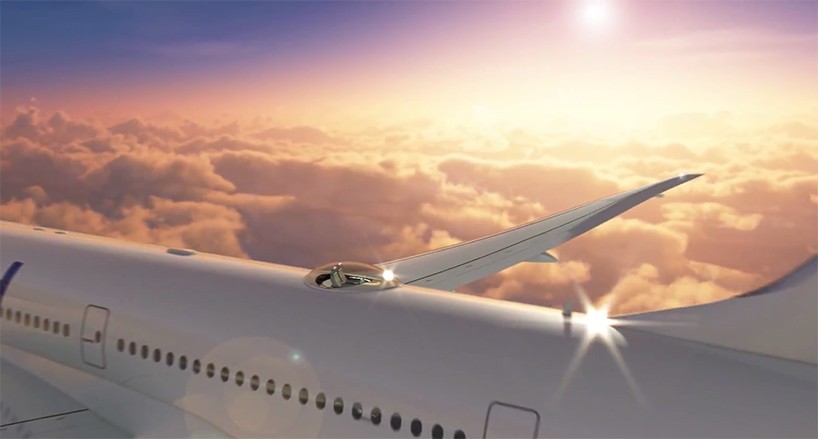 the canopy would be located at the rear of the plane to reduce drag
aug 09, 2017
aug 09, 2017
jul 26, 2017
jul 26, 2017
jul 10, 2017
jul 10, 2017