following the announcement of disney's star wars park—where fans were introduced to a miniature world of the space-themed film series—bob chapek, chairman of walt disney parks & resorts just confirmed a star wars-inspired resort. the structure will debut as part of the new disney 360 vacation concept. the hotel aims to be revolutionary as it's intended to be a living adventure that allows guests to immerse themselves in an entirely new form of storytelling.

the disney star wars hotel aims to be a revolutionary immersive experience
all images © disney/lucasfilms via disney parks blog
the new disney star wars hotel will stretch the interactive experiences found at their theme parks to their accommodation sites. the design has been teased and it looks like an enormous starship that gives the sensation of being in space with views of outer space from every window. but the most exciting part is that each guest will be given a storyline to go along with the movies. employees as well will be in character, making the experience as believable as possible.

guests will be given a storyline to go along with the movies
'it's unlike anything that exists today,' bob chapek explains the vision. 'from the second you arrive, you will become a part of a star wars story! you'll immediately become a citizen of the galaxy and experience all that entails, including dressing up in the proper attire. once you leave earth, you will discover a starship alive with characters, stories, and adventures that unfold all around you. it is 100% immersive, and the story will touch every single minute of your day, and it will culminate in a unique journey for every person who visits.'

the design is set to be as an enormous starship with outerspace views
jul 14, 2017
jul 14, 2017
oct 08, 2017
oct 08, 2017
sep 27, 2017
sep 27, 2017
sep 27, 2017
sep 27, 2017
oct 11, 2017
oct 11, 2017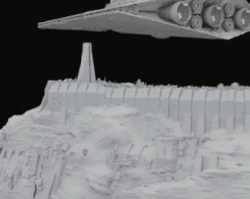 sep 28, 2017
sep 28, 2017
sep 06, 2017
sep 06, 2017