you'd be lying if you said you'd never imagined what it would be like to live life as something other than human. as a bird for example, or a snake, or even a tiny pebble or an ancient pine tree. it's something we've all thought about at some point in our lives. for animator david o'reilly, that fantasy extended to include just about everything other than human, and in march 2017, o'reilly made the dream a reality with the release of his aptly titled video game, 'everything'.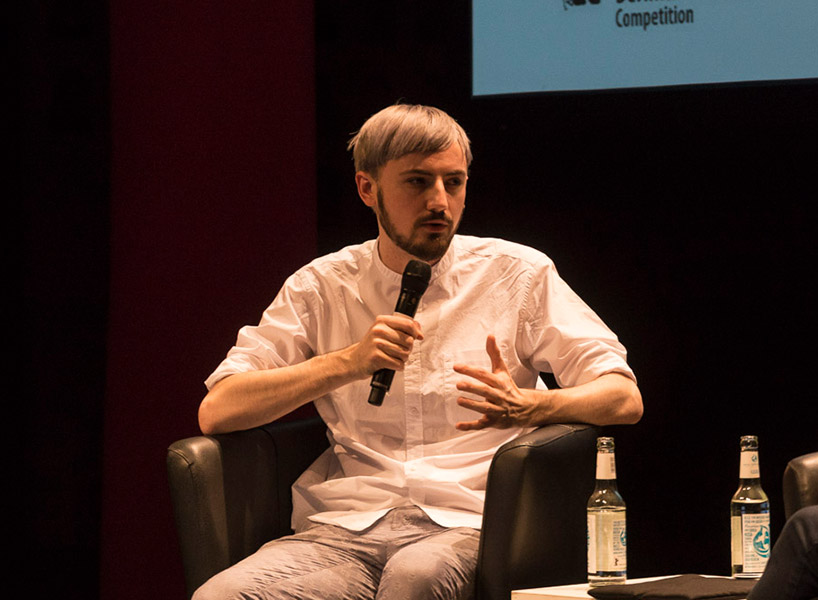 o'reilly speaking at the 2017 berlin international film festival
all images courtesy of the artist 
the irish artist has gone from strength to strength in recent years. from creating his critically acclaimed shorts 'the external world' and 'please say something' (for which he won a golden bear), to producing the video game sequence for spike jonze's movie 'her', to putting his own unique glitch-laden stamp on an episode of 'adventure time'.
o'reilly's subversive style is instantly recognizable, balancing giddy humour with nightmarish scenarios, childlike characters with severe and significant circumstances. known for his seemingly unrefined, low-polygonal aesthetic, his animations have won him something of a cult following, particularly so with 'octocat adventures', released periodically via YouTube under the pseudonym RANDYPETERS1.
o'reilly is know for his seemingly unrefined, low-polygonal aesthetic 
o'reilly's shift to the world of video games started with 'mountain', released in july 2014. with minimal interactivity, players take control of a floating mountain upon which trees grow, snow falls, objects collide and life emerges and dies. calling to mind tale of tales studio's 'vanitas', the piece fits more into the genre of 'still-life video game', or 'interactive vignette', its simplistic and meditative controls suggesting a tactile form of poetry.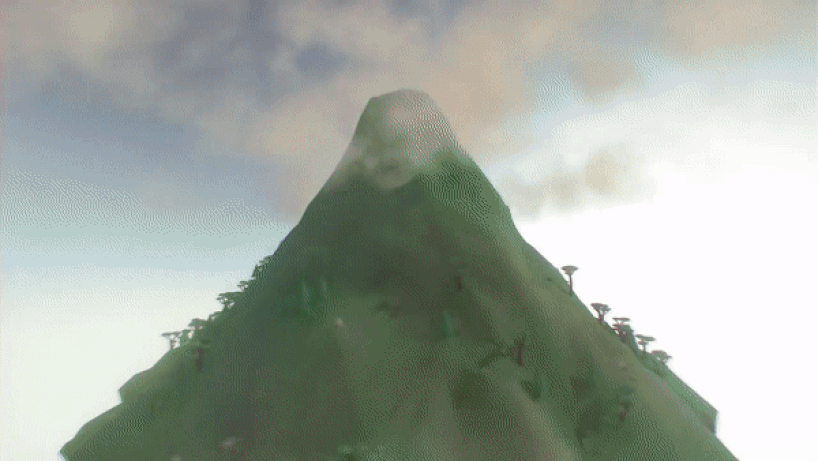 'mountain' marked o'reilly's first foray into the world of video games
his latest work, 'everything', takes this idea to the next level, creating a procedurally generated universe in which players can take control of almost anything, from a herd of moose to a microscopic cell. the piece is now the first video game ever to become eligible for an oscar, after receiving a jury award at the vienna shorts festival. recently, designboom spoke to o'reilly about his journey over the past few years, and how he's found the transition from animation to game studio. 

gameplay trailer for 'everything'
designboom: what was it that initially attracted you to animation, and what has your journey been like from then to now?
david o'reilly: animation is just incredible. you create worlds, you can translate your dreams. when you learn animation you are breaking down the forms and behaviors of the entire natural world, and it really teaches you how to see. I could talk about how amazing animation is, even just from a theoretical perspective, all day long.
I feel very much the same about games, and it would take too long to write it down here. it has been a really long journey and it just keeps going. it's a good time to be making visual art.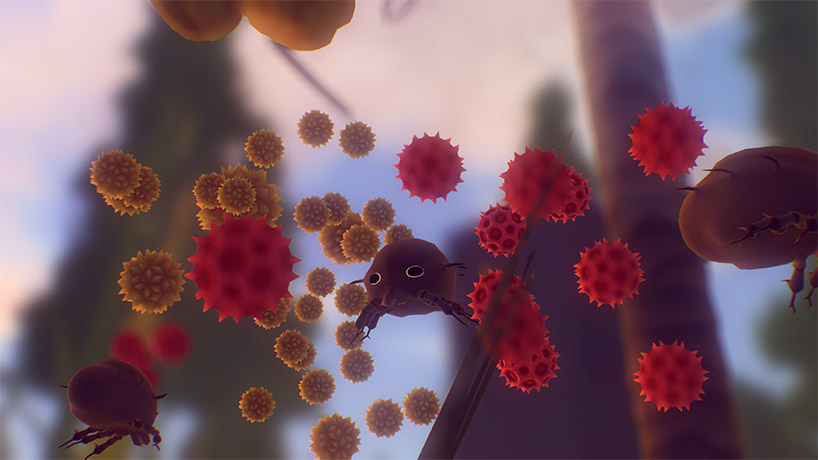 'animation is just incredible. you create worlds, you can translate your dreams'.
DB: how has your own personal history or cultural background influenced the way you create?
DOR: I learned how to work hard from my parents, they are both good examples for that. culturally, I don't satisfy the irish clichés that stupid people look for, but there is a kind of irish attitude to life which I have and benefit from. our situation as being an island, having a population emaciated by famine and emigration and getting hammered around by the british empire shapes a kind of world view that is different to what emerges in other parts of europe or america.
DB: how do you think the world of independent animation has changed since you started out, and in what direction do you think it's heading?
DOR: there was no independent 3D when I started, so it has changed significantly. the newest independent work is moving from tumblr and youtube to instagram, and people are supporting themselves by getting freelance work through that. there's been a shift away from doing short films, which are still around but not booming. it's heading towards shorter, more diverse, exploratory, artist-driven work, more use of templates and automated processes, and more work from people with non-animation backgrounds.

still from 'the external world'
DB: how difficult was the initial jump from animation to game development? what were some of the challenges that you faced?
DOR: from a technical perspective it wasn't hard. I had been using realtime rendering in my animation since the start and was always economical in how I did it, which helps for game performance. I loved figuring out how to work with the engine and building tools for it. the difficulty was more in dealing with the press and large numbers of people playing on different systems. I faced a lot of negativity from gamers, the press and also parts of the indie world. all of that is coming in proportion to the popularity of the work so I don't complain about it.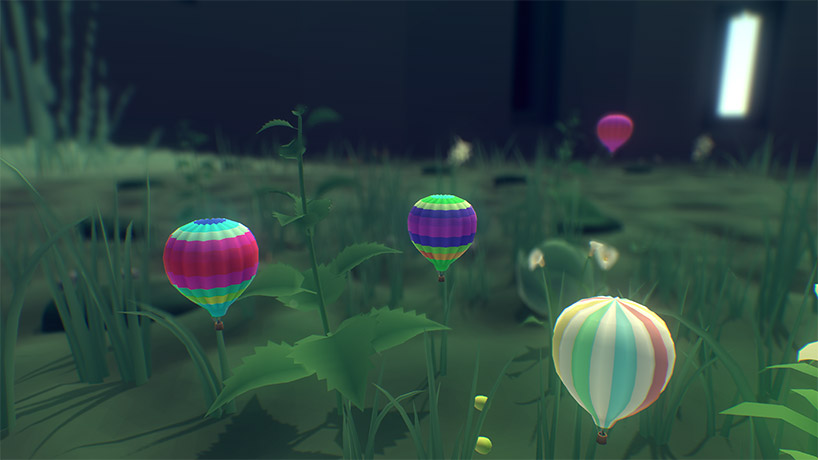 'everything' takes place in a procedurally generated universe, where objects are created using an algorithm
DB: can you talk us through how the idea for 'everything' came about, from drawing board to the final product? how collaborative a process was it?
DOR: it was a very simple idea which stemmed from wanting to enter and become different things around me. this was the core idea which led to the construction of the universe of the game. it's a very simple idea that took years to pull off. I designed the mechanics of the game and it's execution was a close collaboration with damien di fede, who programmed it. the sound design, which I love, was something I was more hands off with, as was the creation of the music.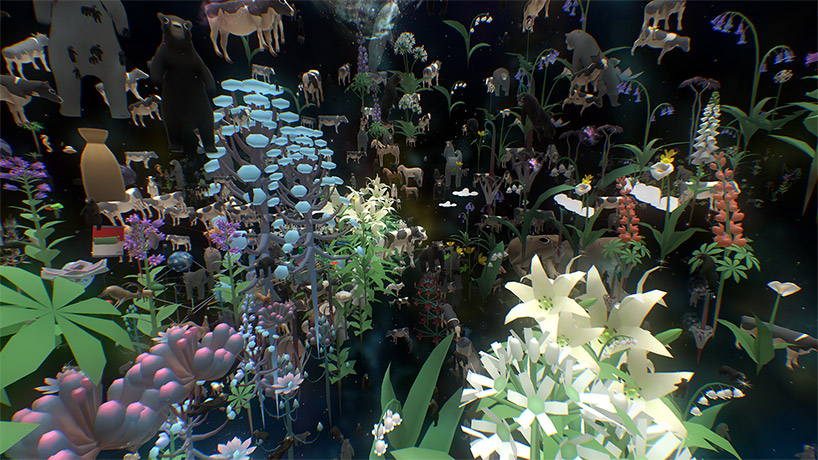 the player can take control of a multitude of objects, on both a macro and micro scale
DB: with the increasing visibility of studios like thatgamecompany, the chinese room or tale of tales, and now the success of 'mountain' and 'everything', people seem more and more willing to accept the idea that games can be considered art. how do you feel about gaming's battle for recognition in this field, and how do you think this is changing?
DOR: the 'is it art?' debate is something I had already been through in animation and it's really strange to be in the middle of it again in games. the arguments against games as art are very weak. the struggle for recognition is interesting though. let me just pose the question — why respect any organization's idea of what is or is not art? nobody knows more about what constitutes art than you. are we talking about the art world? the art world is elitist, self serving, trend obsessed and investment driven. it's rotten and everyone knows it.
I understand people's passion for recognition, but rest assured, art is truly alive in games. it has been for a long time, and it's more alive now than it has ever been.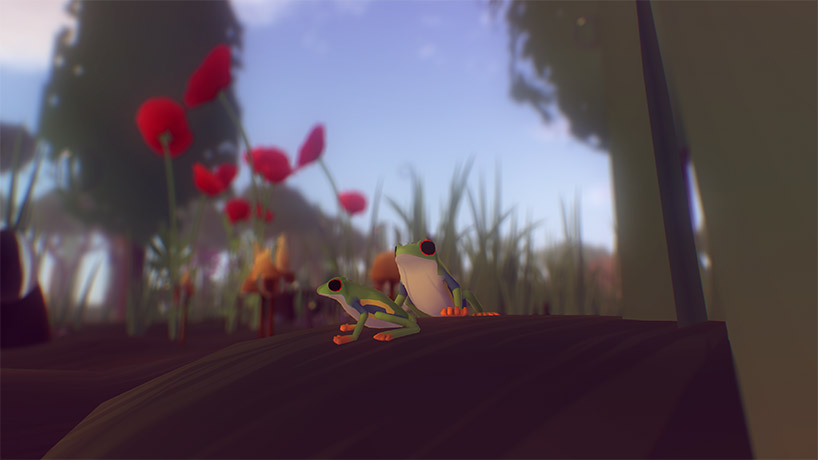 once a single creature has been inhabited, the player can take control of multiple avatars at once
DB: how does it feel now that 'everything' has become eligible for an oscar? what impact do you think this will have on the gaming community?
DOR: I didn't realize how big an effect that the oscar qualification would have. people are really supportive of it and what it symbolizes. my personal feelings are unchanged and I won't mind if it doesn't get any further. I don't enjoy being in competition with other artists, I'm just happy a small number of people like what I do.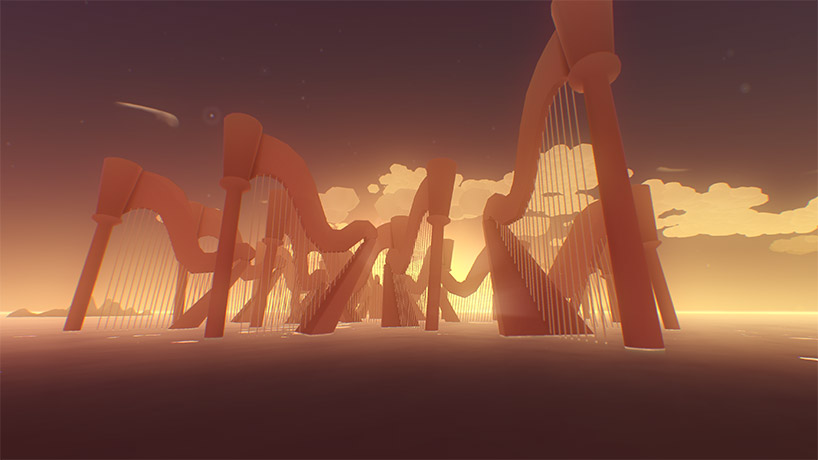 'I don't enjoy being in competition with other artists, I'm just happy a small number of people like what I do.'
DB: outside of animation or game development, what are you currently interested in and how is it influencing your work?
DOR: I am more than ever inspired by very simple things. interactions with people, friends, looking at familiar things and finding the complexity in them. I went through many years of absorbing every kind of art but it's something I do less and less
DB: are there any other artists you are particular fascinated by, or would like to collaborate with?
DOR: yes. a lot.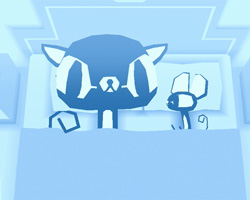 may 17, 2010
may 17, 2010
a diverse digital database that acts as a valuable guide in gaining insight and information about a product directly from the manufacturer, and serves as a rich reference point in developing a project or scheme.