articulating tasklamp by Andy Zhou from australia
designer's own words:
The Articulating Tasklamp is designed to be completely minimal. Minimal in design, materials and profile. It uses two 200x50mm standard LG OLEDs to emit a maximum of 146 lumens. The aesthetic is designed to suit any setting on any table. The design could only be possible with the use of OLEDs as any other competing lighting technology cannot compare in pure physical profile. The design emphasises this quality of OLEDs by the thinness of its profile and the curved, tapered edges on the base and head of the luminaire. A design trick famously and cleverly utilised by the Apple design team.
Function & Construction:
The Articulating Tasklamp basically three main body parts. An aluminium base and spine is weighted to give the luminaire stability. Its ridge and taper towards the back of the base adds to the aesthetic of the relatively small footprint base a sense of balance. At the top of the spine, lies a silicone neck with a malleable and flexible sheet-metal through the centre. The neck dictates the angle of the aluminium head which has two LG OLEDs embedded inside. The profile of the head tapers as goes further from the neck further exaggerating the extreme width of the design.
The head has 110 degrees of articulation meaning the light can be directed in the direction you wish. It can flexed downwards to be used as a task lamp, illuminating the workspace or it can be straightened upwards to create an elegant ambient table lamp. Due to the visual qualities of OLEDs, the light is spread evenly though the surface of the panel. This somewhat negates the harsh glare that you would find in a point sourced light where all the light produced is concentrated to one point. Having a low glare rating means that the naked OLED panel can shine directly into your face without being uncomfortable. This is a major advantage for ergonomic lights in workplaces.
The wiring inside the luminaire runs flat along the spine/neck much like the wiring connecting to ink cartridges in printers. This allows the neck to be flexible without needing to worry about electrical issues.
The material construction in this design is quite minimal and easily reproducible.
Thank you and I hope you like my design!
Andy Zhou
Hero Image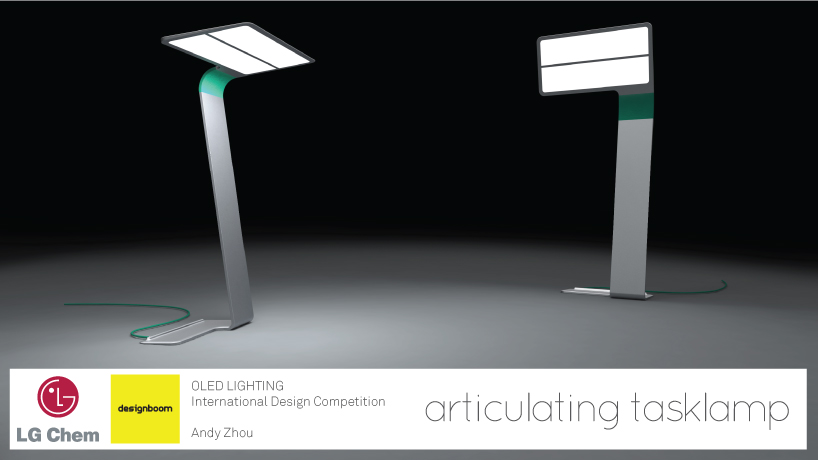 Function Image. Showing identical lamps in different positions.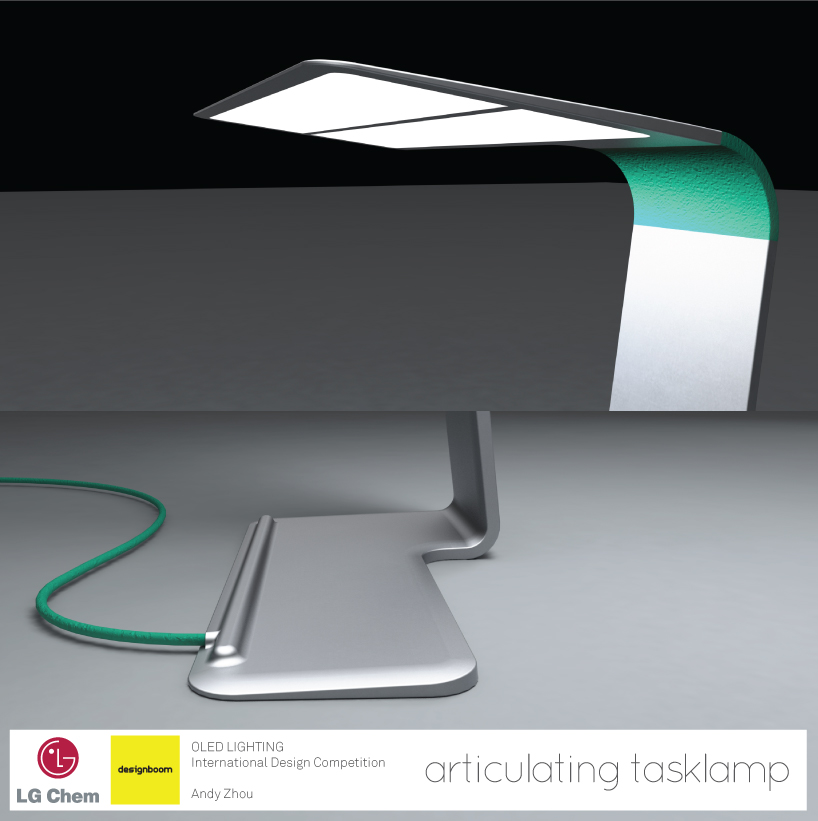 Close-up Image. Showing simplistic design in detail.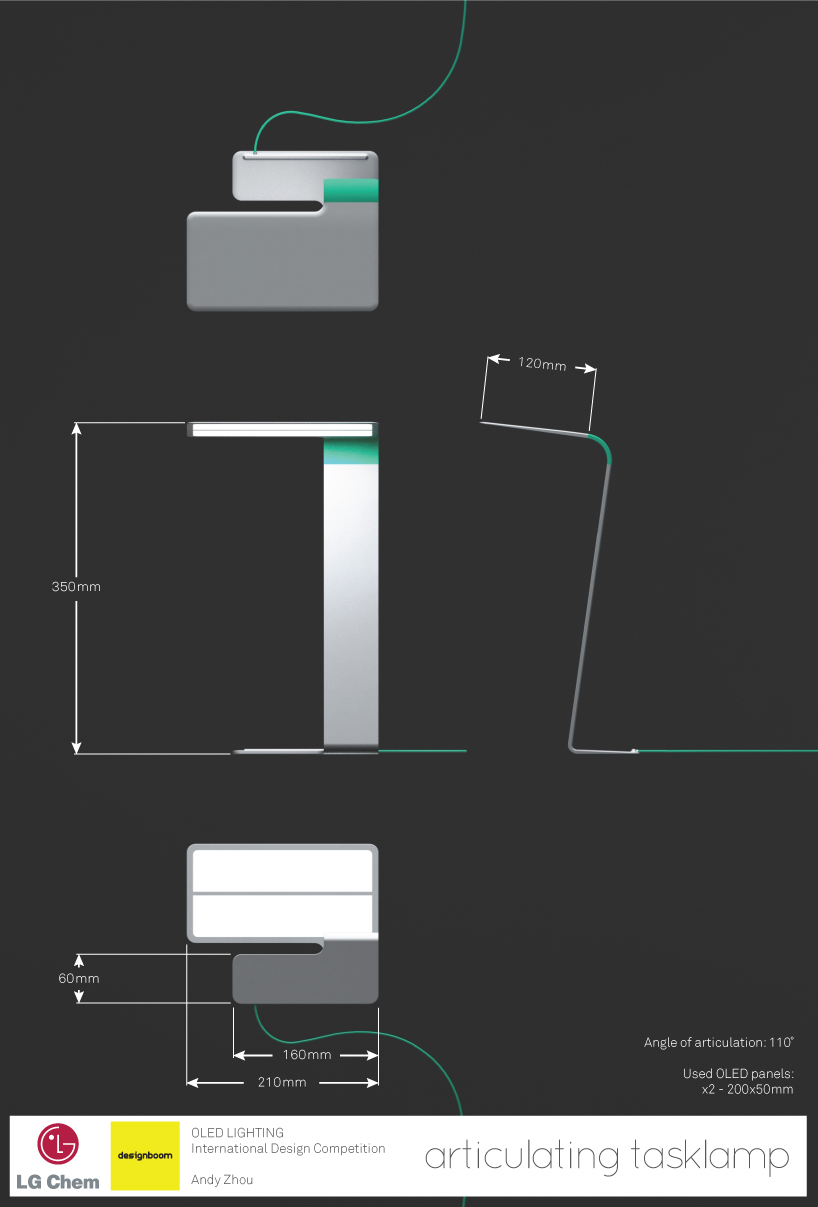 Orthogonal Image. Includes general dimensions and specific LG OLED panels used.