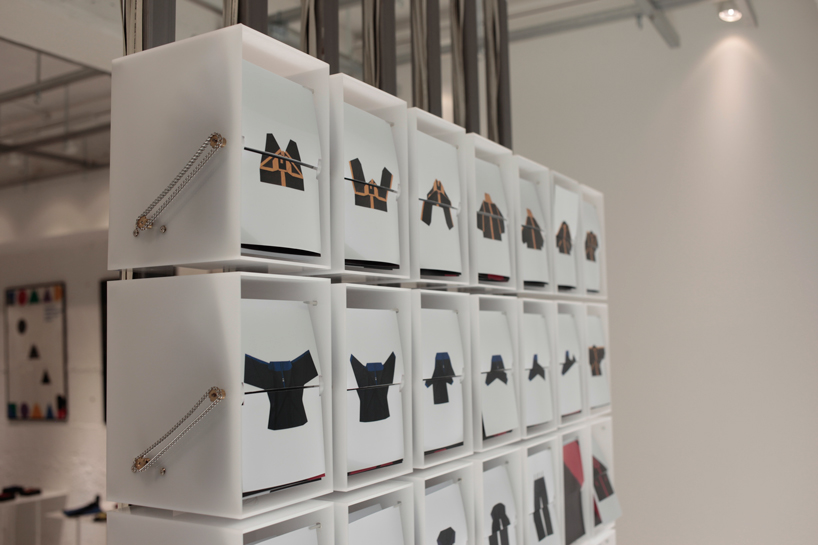 window display behind the scene by Ai from japan
designer's own words:
Window Display for ELTTOB TEP ISSEY MIYAKE GINZA produced by Drawing and Manual Inc.
Tokyo based creative team, Drawing and Manual Inc., has released the making video of Issey Miyake Ginza Window Display.
The original installation was made for 132 5. ISSEY MIYAKE 2012 Summer/Spring collection and occupied the ELTTOB TEP ISSEY MIYAKE / GINZA window display for a month of July 2012.
In collaboration with Japanese traditional Origami researcher Jun Mitani, The brand 132 5. ISSEY MIYAKE has produced playful clothes lines, introducing unique folding shapes in their design. As for the 2012 S/S season collection, the concept was not the complete folds, but the interesting dynamic shapes of folding process. The Split-Flap display was chosen as the device to present moving images of the design for the season's window display.
For the production, the team decided to work on their hands in result of the lack of factories making Split-Flap displays which is almost a lost-technology in today's market. Constructed out of 42 perspex made split-flaps, each column is controlled by a single Arduino, in total 7 of them construct images in tandem or individually by controlling servos in each. Images vary from Issey Miyake designs to clothes folds, constantly changing and reconstructing images. Casings are made using CNC milling machine tool and images printed and paper cut by hand. The project well handled new technology and craftsmanship of manual operation in contrast. 
WINDOW DISPLAY Behind the Scene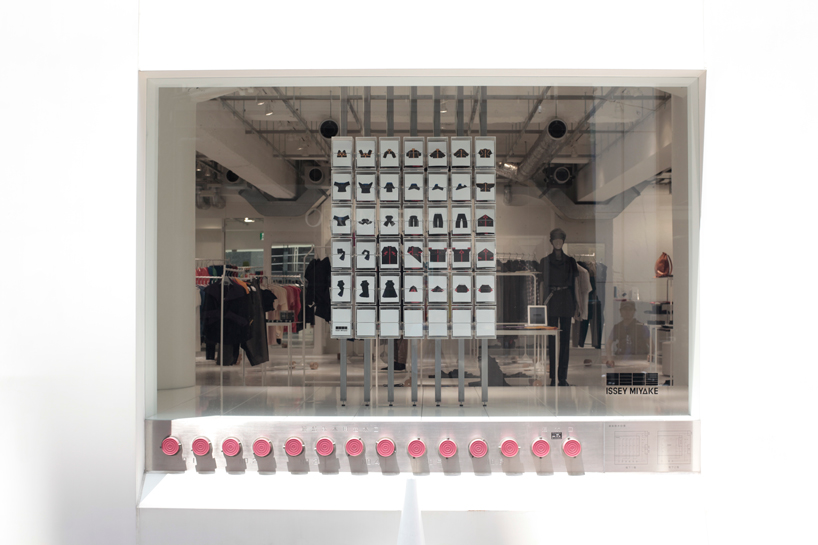 WINDOW DISPLAY Behind the Scene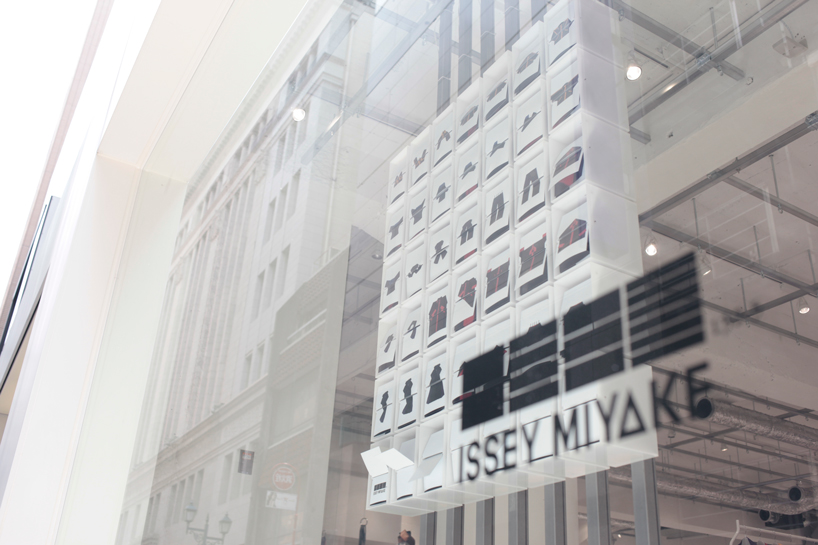 WINDOW DISPLAY Behind the Scene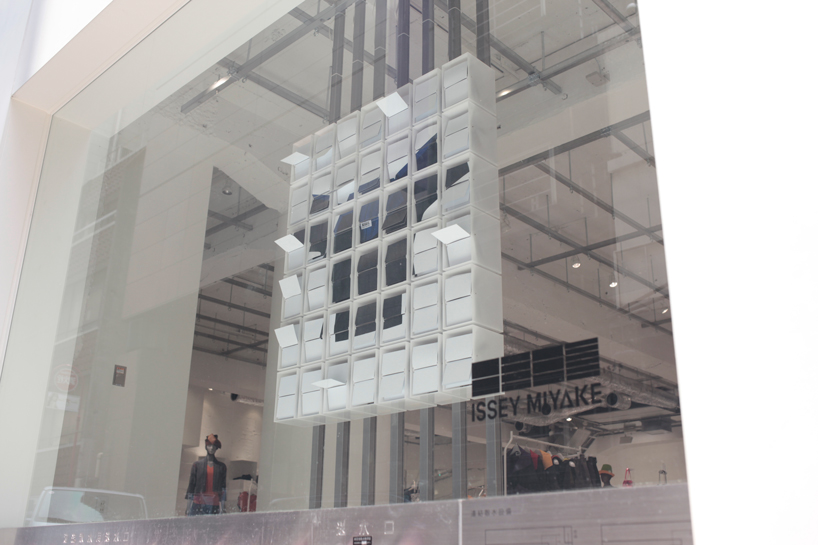 WINDOW DISPLAY Behind the Scene
shortlisted entries (156)