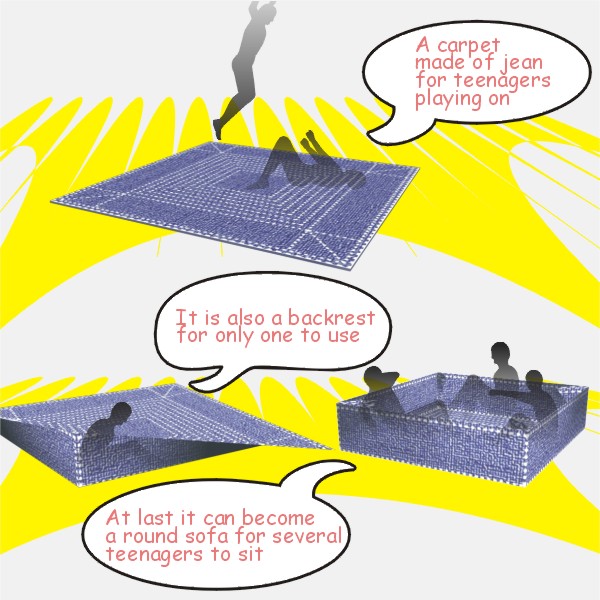 zip by jie zhang from china
designer's own words:
The alterable and flexible personality of teenagers is really the truth of "cool". So their furniture should also can be altered, adjusted, created and of course meet their needs. Teenagers can really control the furniture and furniture can respond. "Zip" is a place for all of these: for playing, dancing, studying, relaxing, listening music, creation, partying and easy for cleaning and storage. "Zip" show what is teenagers want to do and be implied to avoid conflict with parents. "Zip" is their own space.
concept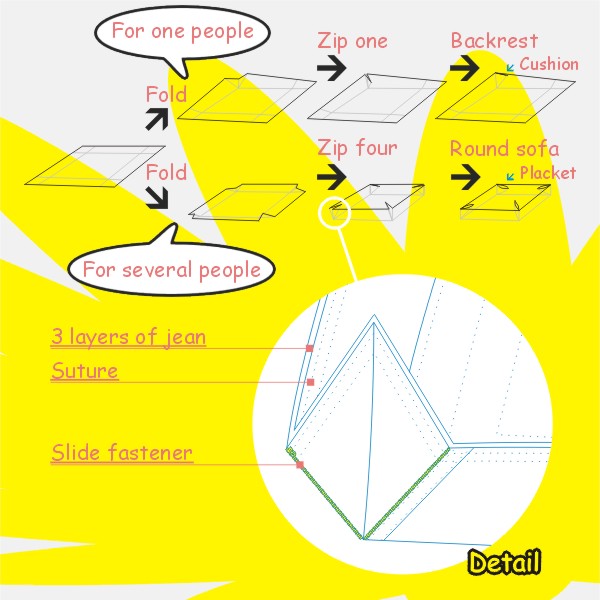 using guide
color&patten
shortlisted entries (1072)